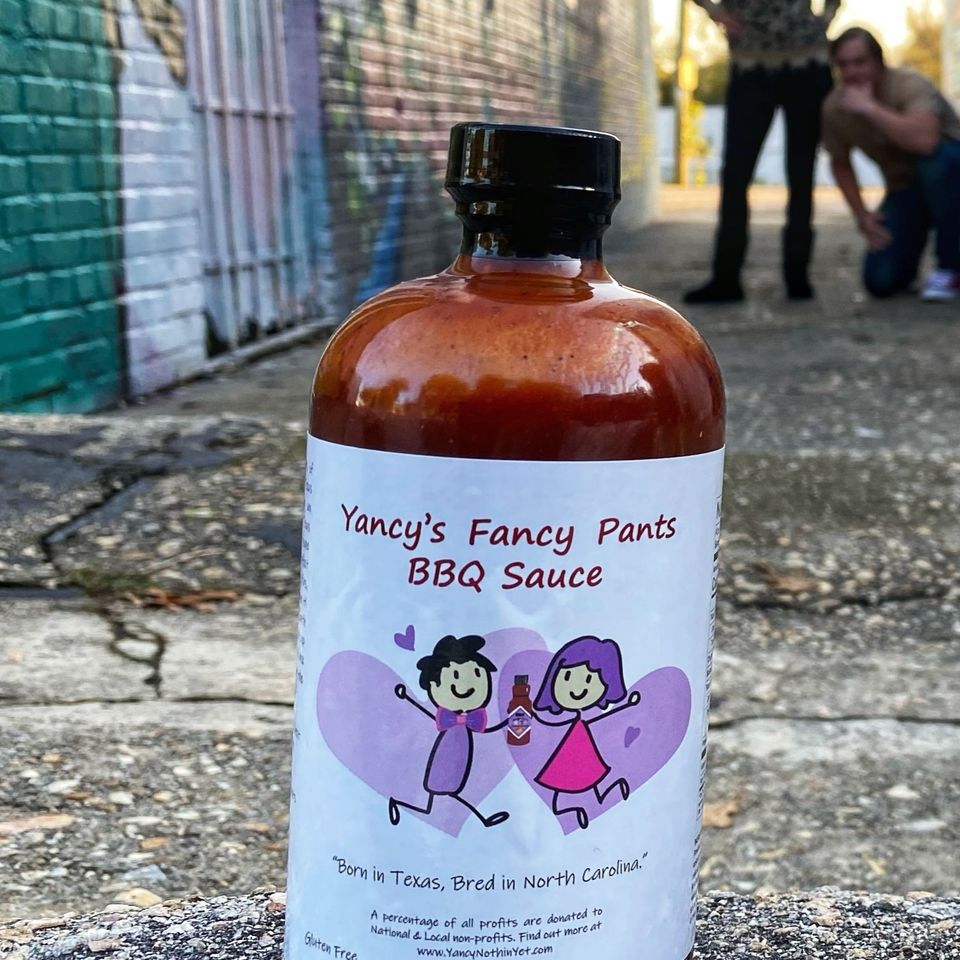 Yancy's Fancy Pants BBQ Sauce - Ship It
Our Fancy Pants BBQ Sauce is the star pupil of Yancy Nothin' Yet's lineup. For good reason too! This Texas Style BBQ sauce stands out against the rest. Authentic, and addictive, this BBQ sauce goes great with brisket, beef or pork ribs, chicken, tacos, eggs, pizza...you name it!
And if you're a fan of South Carolina style BBQ Sauce, pick up a bottle of our Fancy Pants Mustard; mix a 4-1 ratio BBQ-Mustard for the perfect South Carolina Style BBQ sauce!
$10.50/bottle
(tax included)
+ shipping

Get up to 3 bottles at same flat shipping rate